Posted by David Elliott on 2nd Aug 2018
The Creative Healing Arts Center (CHAC) 501(c)3 nonprofit is my active and conscious exchange vehicle for the healing work and for my love of Mother Earth. I am choosing to merge the nonprofit with davidelliott.com to bring the vision of broader healing out onto the planet.
I typically don't offer discounts or scholarships in the healing work, because I find the whole process just works better if there is a flow of energy that is clear and has good boundaries to it, and of course in our society most transactions are usually expressed in monetary terms. Nevertheless, I always say as an entrepreneur I can make any good business decisions I need to make to help people and have a positive impact on all involved. My journey is about helping people and mother earth in the best possible way.
So, the CHAC is a place to experiment with some different types of exchange to give you a chance to create or suggest something that would mutually benefit you and the CHAC, and I in turn would offer resources back that could include a healer training class, participation in a retreat, a private session, products, and connection to the land in Tres Piedras, NM. Each case will be treated separately realizing there would only be opportunities for a few of these per year, and exchange decisions would have to be agreeable to both parties. If you go onto the Creative Healing Arts Center page and read the programs section you could start to get an idea where you can contribute and since it is a 501 (c)3 you would be able to make tax deductible donations or lean into other needs we have on the ranch.
To get the ball rolling I'm making available small quantities of ceremonial products for you to use in your ceremonies. You would send me a note to the email below making your request with shipping info. You would only be required to pay for shipping (in most cases a small priority box or $7.50) and I would love to do this to help support you in your ceremonies as an offering to you.
Materials that can be requested would be: 6" sweetgrass braids, a small bag of ceremonial native tobacco, a small bag of white sage, or a bag of chipped offerings that I put together from plants I grow and gather - chipped NM pinon pine, juniper, cedar, tobacco leaves, flowers & stems, sunflowers, hollyhocks, rose petals, white sage, NM mountain sage and other misc plants from my properties.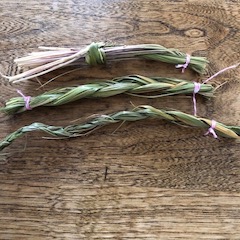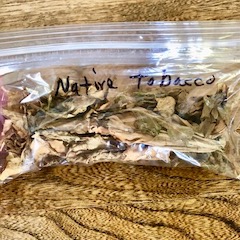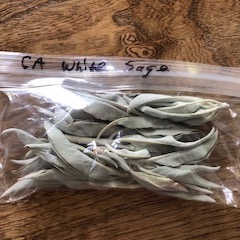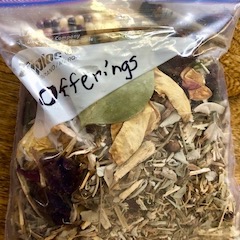 * I have limited supplies of these products available - just because everything has it's limits. But I'd like to try this for a while and see how it goes.
This is one of the reasons I am merging the CHAC w/ David Elliott Inc on the my new website, so that the two expressions of my life's work can compliment each other.
TO MAKE AN EXCHANGE REQUEST - email me @ david@davidelliott.com